Testimonials
It's been a pet peeve of mine for a long time now that I've not been able to find a house...
Ann Kelly
Our home stands transformed after the gentle care and effort that Catford Cleaning put in....
Damien S.
With all of the different cleaning services out there, it can be tough to find the one which...
Ashley M.
I want to thank Catford-Cleaners for everything they did for me. I was in a bad position,...
Bradley K.
It may sound strange but they actually feel like a part of the family now! Catford-Cleaners...
Sheryl
I was put off professional cleaners in the past because I always thought that they'd cost too...
Andrew T.
I've always wanted to try a cleaner out to see what the big fuss was about. I decided on...
Jade Watson
Leaving a dirty kitchen behind when I go to work and then coming home to all the mess in the...
Callum M.
I have always loved collecting things and so my home is adorned with various antiques, from...
Lillian Cooper
I love cleaning around the house and sometimes I just don't have time, so whenever I am...
Dawn N.
Keeping Your Living Area Impressive
12

Nov 2014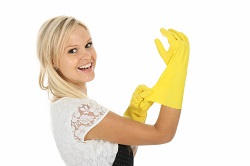 You living room is probably one of the areas in your house that receives high traffic. Not only does your family spend most of their time there, but you also entertain guests in that area. The living area is probably the hub of dinner parties at your place before the dining takes over. With so much going on in one place, things are bound to get messy very soon. Cleaning your family room during the weekly house cleaning routine can be a time consuming task if you don't take care to minimize the mess every day. Here are some good habits that you and your family members could follow so that when you are busy trying to get your house clean before a big day, the living room does not seem too big a task. 1. Toss junk mail regularlyIf you are chatting on the phone or waiting through a commercial on the telly, use this time to go through the magazines, mails and catalogs on your table and discard those that you don't need. This includes old issues, junk mail and multiple flyers from that Chinese restaurant down the street.2. Put things back Before you retire for the night, do a quick round of the living room and put things back where they belong. Put the keys and remote control in the basket, tidy up the newspapers and magazines, throw away loose paper, receipts or other rubbish, wipe down the coffee table, wash the coasters and leave them to dry on the dish tray, plump the pillows, etc.3. Vacuum high traffic areasMake vacuuming the high traffic areas in the living room (also the kitchen and dining room) part of your everyday home cleaning routine. Every two seasons, you might want give your living room rug for a professional carpet cleaning but otherwise, vacuum and fluff it yourself weekly. Twice a week if you have a young child that spends a lot of time on the floor.4. Quick clean If you have artificial flowers or plants that have been accumulating dirt, wash them under running water or clean them using the upholstery attachment on the vacuum cleaner. If the children's toys look dirty, give them a quick wipe down with a paper towel dipped in rubbing alcohol. If you notice a layer of dust on the shelves or the shades, give them a quick once-over with a vacuum or a dusting brush. Clean behind the cabinets, shelves or television every one or two weeks with a vacuum to prevent dust bunnies from making a home there. 5. Mini-taskIf you are hanging around the living room, talking or the phone or waiting for your series to come back on, mini-task. Take the books and trophies down from the shelves and give them a good wipe with a dry rag. If you are going to be in the house for a few hours and the couch has begun to look a bit dull, take the cushions, one or two at a time, and put them in the dryer on the air cycle. 6. Weekend cleaningKeep the deep clean routines for the weekends. Spare some time to vacuum your upholstered furniture thoroughly, even in the nooks and crevices. Sweep under the furniture and in the corners, remove cobwebs, clean the windows etc. As far as possible, use natural and safe domestic cleaning solutions on your items since you and your children are likely to come in contact with them most of the time. Once or twice a year, you might hire professional sofa cleaners or carpet cleaners to do a thorough job for you.
You may also like: