Testimonials
It's been a pet peeve of mine for a long time now that I've not been able to find a house...
Ann Kelly
Our home stands transformed after the gentle care and effort that Catford Cleaning put in....
Damien S.
With all of the different cleaning services out there, it can be tough to find the one which...
Ashley M.
I want to thank Catford-Cleaners for everything they did for me. I was in a bad position,...
Bradley K.
It may sound strange but they actually feel like a part of the family now! Catford-Cleaners...
Sheryl
I was put off professional cleaners in the past because I always thought that they'd cost too...
Andrew T.
I've always wanted to try a cleaner out to see what the big fuss was about. I decided on...
Jade Watson
Leaving a dirty kitchen behind when I go to work and then coming home to all the mess in the...
Callum M.
I have always loved collecting things and so my home is adorned with various antiques, from...
Lillian Cooper
I love cleaning around the house and sometimes I just don't have time, so whenever I am...
Dawn N.
Have your Catford Carpets Seen Better Days? Forget The Rest and Call The Best SE6 Carpet Cleaners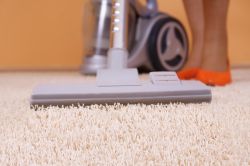 We all know that horrible feeling when you move the sofa. You thought that you kept your carpets clean, you thought they were pristine. After all, you vacuum regularly but as soon as you move the furniture the true colour of the carpets are revealed. The good news is that you don't need to chuck everything out and spend a small fortune recarpeting your entire house, you can actually just make one simple phone call to the industry specialists, Catford Cleaners, the leading name in carpet cleaning SE6 and SE26. Call us today on

to arrange a free, no obligation quote.
If you are feeling a little bit guilty, or just confused about how a carpet which is hoovered as frequently as yours could possibly have ended up changing colour so dramatically on the areas between the furniture we have some good news. There is pretty much nothing that domestic equipment can do to prevent this from happening. In fact, you have probably just been prolonging the inevitable with all your hard work because your hoover is designed to suck up the dust and dirt particles that lie between the fibres. The simple fact is that they don't have the power to cope with the inevitable issues of thousands of footsteps ingraining dirt and grime into the very core of the fabric.
Hire the Best Catford Carpet Cleaners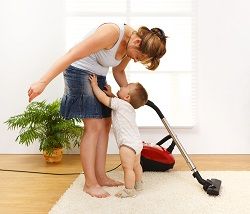 We have more good news too, because the best Catford carpet cleaning service in London is right on your doorstep and just a call away on

. For over a decade we have been helping people like you save money by reinvigorating their carpets and taking them back to former glories. Just one quick phone call is all it takes for our professional equipment and experienced cleaners SE26 to be coming round to help. Whether you are in an office or a home, whether you would like us to come round when you are in or it would be more convenient for you (like many of our customers) if we came in to help when you were out and about doing other things we will be there when you need us. We pride ourselves on the flexibility of our Catford cleaning service and a quick flick through our testimonials will show that it is something that rings true for all our customers.
We Use the Latest Cleaning Techniques in Catford
Where professional equipment can make a real difference is the ability it has to lift the dirt which has become ingrained in the carpets at your home or office in Catford. However, the process itself is actually even more gentle than vacuuming, thanks to our combination of steam and high quality professional products. We have invested heavily in both, as well as training our employees regularly to ensure that no matter how aggressive you fear the cleaning might need to be, it is done with the softest touch, helping to preserve even the quality of even the most delicate antique rugs and upholstery.
So whatever you need, when it comes to SE6 carpet cleaning take advantage of having the industry leader on your SE6 and SE26 doorstep. People have been coming to Catford Cleaners for cleaner carpets for over a decade and it couldn't be simpler. Whether you would like to arrange your free, no obligation quote or would simply like to have a chat with our customer services team to get a little bit more information, call us today on

and you could have the cleanest carpets in Catford tomorrow!