Testimonials
It's been a pet peeve of mine for a long time now that I've not been able to find a house...
Ann Kelly
Our home stands transformed after the gentle care and effort that Catford Cleaning put in....
Damien S.
With all of the different cleaning services out there, it can be tough to find the one which...
Ashley M.
I want to thank Catford-Cleaners for everything they did for me. I was in a bad position,...
Bradley K.
It may sound strange but they actually feel like a part of the family now! Catford-Cleaners...
Sheryl
I was put off professional cleaners in the past because I always thought that they'd cost too...
Andrew T.
I've always wanted to try a cleaner out to see what the big fuss was about. I decided on...
Jade Watson
Leaving a dirty kitchen behind when I go to work and then coming home to all the mess in the...
Callum M.
I have always loved collecting things and so my home is adorned with various antiques, from...
Lillian Cooper
I love cleaning around the house and sometimes I just don't have time, so whenever I am...
Dawn N.
The Best SE6 Office Cleaning Team In Catford Is Right Here!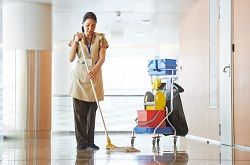 We all know the phrase 'house proud', and we have all suffered through the long hours at home before friends or family come round trying to make the place look ship shape, but more and more people today are talking about being office proud. The good news for Catford Business owners is that the leading office cleaning company in SE6 and SE26 is right on your doorstep. For over a decade, Catford Cleaners has been helping businesses like yours enjoy a pristine working environment for employees and customers alike, and if you want to join that list it couldn't be easier. All you have to do is pick up the phone and call us on

and then let us get to work.
There are several obvious reasons why people would choose to employ professional cleaners at their office or shop. We all know that staff have been shown work better in cleaner environments. It cuts down on sick days and improves productivity and employee happiness. We also know that having a clean working environment makes it much easier to show off to a customer, new or old, helping them to appreciate the organized manner of the work you do.
Benefits of Choosing Office Cleaning in Catfor with Us
However, there are some previously unknown benefits which are starting to make a real difference to the reasons companies like yours could benefit from using a Catford cleaning company with a SE6 office cleaning service like ours, and the main one is productivity. If you ask your staff to do just 15 minutes of cleaning per day, that can add up to thousands of man hours over the course or a year. This means that every year, you are paying people to do a job which doesn't add anything financial to the business, which realistically is why you employ someone in the first place.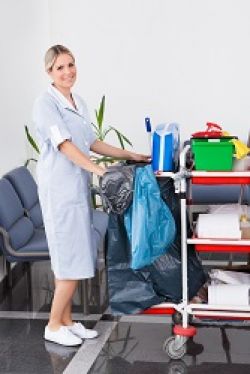 Having professional office cleaners Catford cuts down this lost time dramatically, and people are starting to notice the difference in their bank accounts. After all, just think what each employee could do for you with an extra few hours a week. Maybe they take the time to go that extra mile for a customer, keeping their business and bringing in more. Perhaps they can spend it talking to new customers and expanding their business. Either way, they are doing their job, which means you need us to do ours!
Why Our Office Cleaning Company is the Best in SE6
The best thing about our SE26 cleaning company is that we always look to work around you. Perhaps you would like our help during the day, in which case we will work around you as quickly and quietly as is possible for our professional cleaners SE6 and their equipment. Equally, if you would prefer to avoid the hassle altogether, we can come in when you are leaving at the end of a long day in the office and the next time you come back in, the only evidence that we were there at all be the pristine surroundings that you and your employees can enjoy.
For more information on this, or any of the other Catford cleaning services brought to you by Catford Cleaners, feel free to browse the website or for further information simply call us on

and one of our friendly customer services team will be happy to help. As the leading cleaning company Catford, we take on jobs of all shapes and sizes in SE6 and SE26, so whatever it is you need, rest assured that we are here to help.